Welcome to Bastra Turkish Angoras! We are a small cattery located in western Michigan. Our cats are lovingly raised in the home with much love and attention.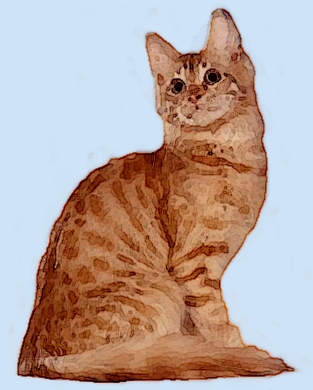 CH Bereket Rhys Ahmarani-Ra
Elegant, intelligent, and agile, with soft, silky fur, the Turkish Angora is one of the oldest natural breeds of cats. Our first Turkish Angoras came from the old No Ruz and Bereket lines, which trace back to the earliest imported cats from the Ankara Zoo in Turkey.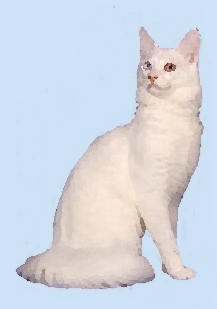 CH Bastra Taz Tecilli
From 1985 to 1992, and beginning again in 2006, we are dedicated to breeding and showing Turkish Angoras to preserve and improve the health, disposition and good type of the breed.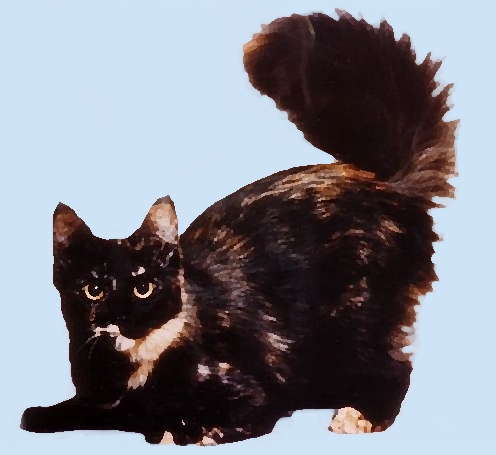 CH Bereket Autumn Leaves
Our cattery name - "Bastra" - honors the Ancient Egyptians who were one of the first civilizations to domesticate the wild cat, and their cat goddess, Bast, protector of granaries and households. The Egyptians welcomed the cat into their homes, and were rewarded by her hunting prowess, companionship, and beauty.


Bast was sometimes depicted as a cat-headed lady holding a basket in one hand and a sistrum rattle in the other, with cats and kittens sitting at her feet. In her protective aspect, she was also associated with the sun, Ra.